ENTERPRISE PROFILE
WELCOME TO VMG MEDICAL
Your solution to healthcare requirements worldwide.
 We offer a wide range of surgical instruments and medical dressings listed in this catalogue.We are your best assistant for sourcing out qualitative medical and pharmaceutical products from China to cater to your international trade requirements.
</ br>
The driving force at VMG is our commitment. To your health. It is this sense of commitment that makes us develop qualitative and cost-effective devices and medicines to prevent and treat some of the most serious illnesses prevalent in the world. We at VMG, are inspired by the belief that every human being has a right to a healthy life. A life of vigor, vitality and hope. It is our vision at VMG to make qualitative healthcare accessible to people worldwide.
 Specialist in Medical and Surgical Products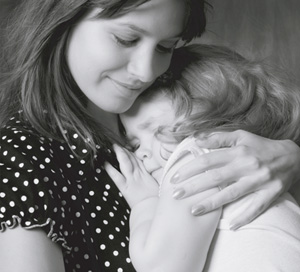 VMG HEALTHCARE PRODUCTS S.A.
VMG Healthcare Products S.A., was established 11 years ago to offer high quality pharmaceutical and medical products at affordable prices to the general masses. Headquartered at San Jose, Costa Rica, VMG offers a wide range of products across the country. In a short span of time, VMG has become the second largest distribution company in Costa Rica with a public market share of 14%, annual turnover in excess of 20 Million USD and double digit growth year on year for the past 4 years. Today VMG Healthcare Products S.A. is making its mark globally.
VMG HEALTHCARE PRODUCTS CO., LTD.
Set up at Ningbo, it is the manufacturing base for medical devices and supplies. Established in 2004, today, it exports its products to Latin America, South East Asia, Europe and USA. It offers a wide range of high quality medical devices covering various hospital care product categories. Quality is a driving force at VMG and we have an integrated approach towards Quality Management. It is this fundamental value that is instilled in every component of the system ensuring that the most stringent international norms are adhered to, thereby providing products with excellent quality. VMG Healthcare Products Co., Ltd is the solution to your global requirements for qualitative medical devices. We stand for service reliability and quality.
VMG HEALTHCARE PRODUCTS CO., LTD.
ADD: Hebang Building, No.933 Tiantong Road
         Ningbo China
Tel: +86 574 87263067, 87263097, 87360116
Fax: +86 574 87263072
E-mail: jebb@vmghealthcare.com
http://www.vmghealthcare.com/
VMG HEALTHCARE PRODUCTS S.A.
ADD: AUTOPISTA PROSPERO FERNANDEZ, 800 METROS
NOROESTE        DEL PASO A DESNIVEL FRENTE A
MULTIPLAZA. GUACHIPEUN,ESCAZU, SAN JOSE, COSTA
RICA
Tel: (506) 2505 6200
Fax: (506) 2215 2875
http://www.vmgmedical.com